Decking
One of the most popular home trends today is outdoor living. Homeowners are expanding their living spaces to include the outdoors, building versatile living spaces that feature everything from quiet places to read to fully functional outdoor entertaining spaces. No matter how ambitious your plans are, adding a deck is a great way to enhance the value of your home and expand your living space.  One of the most important decisions you will make will be choosing the decking material.  The type of decking you select will have an impact on appearance, cost, construction time, fastener use, and maintenance.  If your decision is based only on initial cost the decision is simple: pressure treated lumber. However, if life-cycle cost, appearance, or ease of maintenance are also factors, the decision becomes a little more complicated.  We offer many styles of decking.  Each with its own advantages and disadvantages.  Which is best for you?  Ask two different deck builders the same question, and you will probably get two different answers.  M.A.K.E. Fence and deck does not build decks; we sell material to build decks.  If you would like to have a deck built, please contact us and we can recommend a contractor
Vinyl/PVC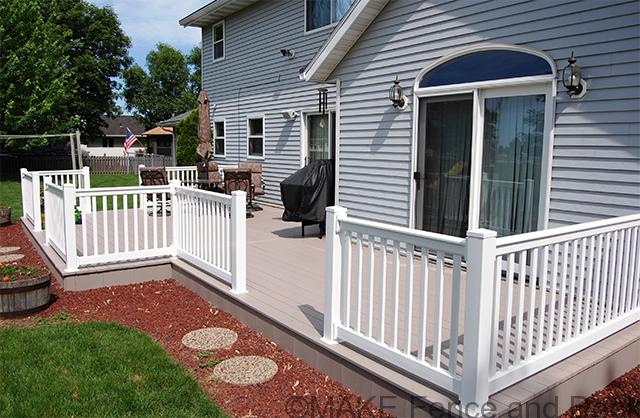 Demand for low maintenance PVC/vinyl decking came from homeowners who told their contractors what they really wanted: resistance to staining, scratches and abrasion, weather, fading. mold and mildew.  These are problems with other types of decking.
Wood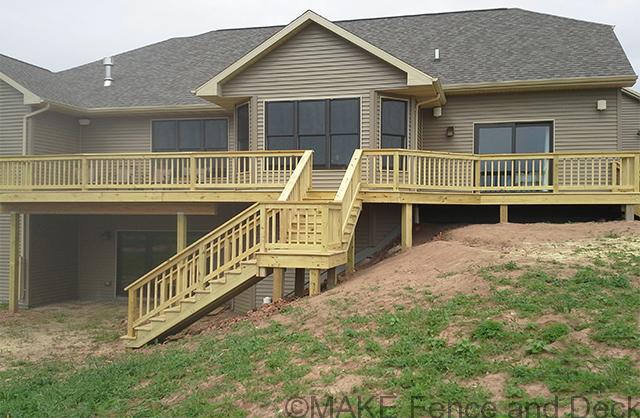 (pressure treated & cedar)
Pressure treated lumber is the dominate decking product in the market today.  Relatively low cost, excellent strength characteristics, and wide availability are responsible for it's popularity.  Cedar decking although more expensive shares many of these characteristics.